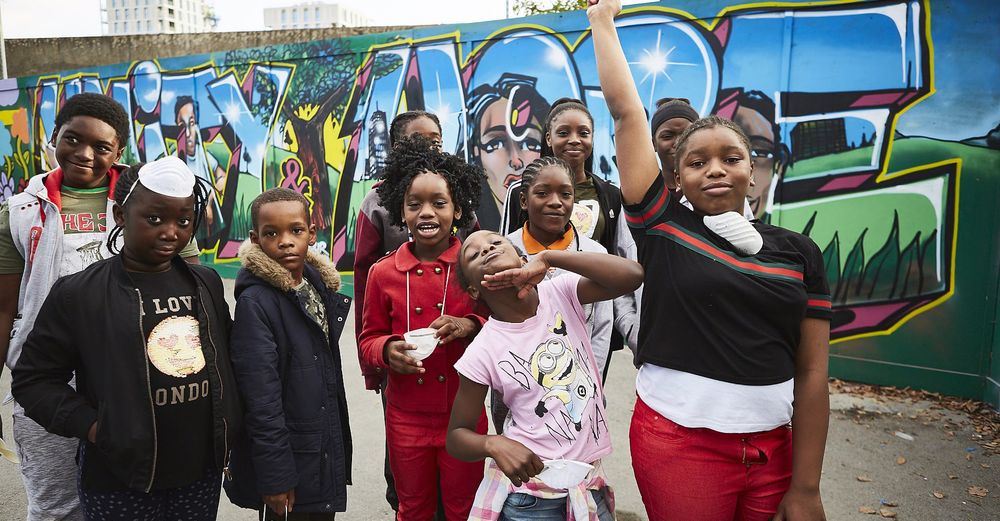 About
Immediate
Theatre
Immediate Theatre was set up by Jo Carter in 1996 with the aim of working closely with local organisations and community groups to create performances which engaged people in the process of change.
Immediate Theatre is a registered charity established in 1996.
Immediate Theatre was set up by Jo Carter in 1996 with the aim of working closely with local organisations and community groups to create performances which engaged people in the process of change. The company has seen a lot of change over the past 25 years, but we have always remained true to this initial goal. We remain committed to our original vision of a society where questioning, articulate and motivated people create and collaborate to build thriving communities.
Our purpose is to involve communities in creative projects that inspire wellbeing, break down barriers and engage people in the process of personal and social change. We use theatre and the arts to help people engage with issues and concerns. The term "immediate" implying the "right here" on your doorstep and the "right now" of what is happening today. We believe that the arts have an intrinsic role to play in society and should not be restricted within institutions, but happening everywhere.
Support Us
Our Aims
Inspirational Youth Programmes

To provide inspirational participatory programmes enabling young people at high risk to reach their potential.

Explores Social Issues

To offer programmes which explore social issues and enable participants and audiences to engage in the process of change.

Employability for Young People

To improve employability for young people and create pathways to employment in the arts.

Involvement for Young People

To support the involvement of young people in decision making and to develop future community leaders.
Our Objectives:
To provide inspiring participatory arts programmes, enabling people to reach their potential and preventing exclusion and social isolation
To creatively explore social issues, engaging people in the process of change and encouraging and enabling them to influence decision making
To improve health and wellbeing and increase life skills and employability through engagement in the arts
Read more about how we achieve our objectives in our recent reports.
Innovative Approach
Over the last 25 years Immediate Theatre has developed an innovative approach which defines its work:
Grassroots

Working at the grassroots and engaging people where they live.

Holistic Approach

Taking a holistic approach, combining quality youth work and arts practice.

Local Audiences

Creating new work with and for local audiences, providing an innovative peer-led approach to tackling key issues.

Encouraging People

Encouraging people to question and challenge the world around them and express themselves through creative programmes.

Local Knowledge

Embedding work in the community, using local knowledge and a multi-agency approach to support positive outcomes.

Develop Confidence

Providing long-term opportunities, recognising that vulnerable people need time to develop confidence and reach their potential.

Employment Prospects

Providing an alternative to formal education, enabling participants to develop confidence, skills and employment prospects.

Progession Opportunities

Developing progession opportunities for young people as young leaders and Peer Facilitators.

Valued and Connected

Providing a safe and inspiring space for local people, enabling them to feel acknowledged, valued and connected.
Meet Our Team
Immediate Theatre was set up by Jo Carter in 1996 in response to Hackney's Agenda 21 consultative process. Agenda 21 brought together the council and community to develop practical ways to tackle economic, social, and environmental problems and achieve sustainable development.
Learn about the team
Setup in 1996 in response to Hackney's Agenda 21 consultative process
From the outset, our aim was to work closely with locally based organisations and community groups to create theatre which engaged people in the process of change. The combination of participatory projects and professional productions was designed to bring local theatre practitioners together with the community to create inspiring work with high artistic standards for specific audiences.
With a 25-year track record, we recognise and take pride in our achievements. Some highlights over the years include:
1998

Our first Youth Theatre was established in Stamford Hill in 1998 by Suzanne Gorman.

2000

Interactions was set up in 2000 with funding from the National Youth Agency to provide drama and arts activities for young people in alternative education settings. The work continued to be funded until 2012, and restarted in 2019 thanks to funding from the Mayor of London's Young Londoner's Fund.

2005

In 2005, working with the Hackney Teenage Pregnancy Strategy, we created Meet the Parents. The project trained and paid teenage parents to deliver sex and relationships education workshops in schools. Meet the Parents continues to be used by many local schools.

2006

In 2006, Hackney Theatre Pathways brought together Hackney Empire, Arcola Theatre, Theatre Centre, Hoxton Hall and Chats Palace, funded by the London Development Agency. Under the leadership of Immediate Theatre, the project offered training and supported routes into theatre and the creative sector for young people aged 16-25. This has led to ongoing work around employability, including training young people as Peer Facilitators, Talent Match, and our What's Your Story? workshop programme.

2009

Our first formal Youth Board was established in 2009, ensuring that the young people involved in our programmes could influence our strategic development. Shekeila Scarlett was the first Chair of the Youth Board. She went on to join our Board of Trustees in 2015 and became Chair of the Board in 2021.

2013

In 2013, we established a regular youth theatre for young people with disabilities. Having run a number of short-term projects with the Huddleston Centre and Graeae Theatre, we were pleased to be able to provide a dedicated weekly session and integrate participants from the group into our holiday projects. This inclusive approach has become a key element of our youth programmes.

2017

In 2017, we established Theatre Exchange, working with members of the Arcola Over 50s group to create performances for isolated older people in community settings.

2020

In 2020, we welcomed our first Patron, Idris Elba. Idris' representation and commitment to our work has brought much-needed support and inspired our young people, strengthening their belief in what they are capable of achieving.

During the height of the pandemic, we created Hackney Social Radio, a weekly radio programme aiming to engage isolated older people, promote wellbeing and connectivity, provide entertainment, information and key health messages. This has been an amazing addition to our work.
In loving memory of Tony Gouveia, a dear friend and colleague.
We were deeply saddened by the loss of our dear friend and colleague Tony Gouveia in January 2017. Tony had been Associate Director of Immediate Theatre since 2008 and his impact on our work and the lives of hundreds of young people was significant.

Tony dedicated his life to reaching out into the community, to opening the door for people young and old and inviting them in. He had a long and distinguished career as a performer and community artist and had previously worked for London Bubble, Half Moon Theatre and Theatre Centre.

His loss was felt deeply not just by his family and the young people he worked with but by the wider arts community. Over the nearly forty years of his career, he was at the forefront of innovation and excellence and worked across Britain and the world, becoming a legendary figure in the world of arts participation.

In recognition of his contribution, the Arcola Theatre dedicated one of their studios to his legacy and to the sector's continuing commitment to keeping the doorway to theatre open for all.