2020: A
Year in
Review
2020 has been incredibly intense and eventful – it's safe to say that nobody could have predicted the year we've had. Our daily lives have been completely turned upside down, we've changed the way we work, learnt to communicate and connect in new ways, and of course there's been so much we haven't been able to do.
But now that 2020 is almost behind us, we want to end the year on a positive note by celebrating everything we have been able to do and sharing some highlights from the Immediate Theatre team.
Although we've spent a major part of the year inside our houses and away from loved ones, the thing that really stands out from this year is the collective effort of communities to help and support each other. Creative projects and online workshops have got so many of us through this year, helping us all to stay connected while apart, and enabling us to try new things and step out of our comfort zones - from the comfort of our own homes!
Looking back at the year, we're amazed at how much we've managed to achieve, without even leaving the house. We launched a weekly FM radio programme to connect with isolated older people and engaged over 12,300 listeners, we were able to continue meeting with participants across all of our programmes by adapting to online delivery, and then adapting to social distancing measures, we welcomed our first ever Patron, Idris Elba, and so much more!
So, to celebrate all the things that have made 2020 a great year, here are a selection of our highlights…
"My highlight of 2020 is being able to reconnect and re-engage with our EbYT groups. The young people are able to use the positives of theatre to escape the current uncertainties, and this support network is so necessary for our communities"

- Kyarna Morris Diedrick, Youth Drama Assistant.
"My highlight of the year: Experiencing the young people's zeal and passion to create work. The Exposure project showed the incredible ability from some of the young people and just how powerful they were in both the creation and performance"

- Yazmin Belo, EbYT Facilitator.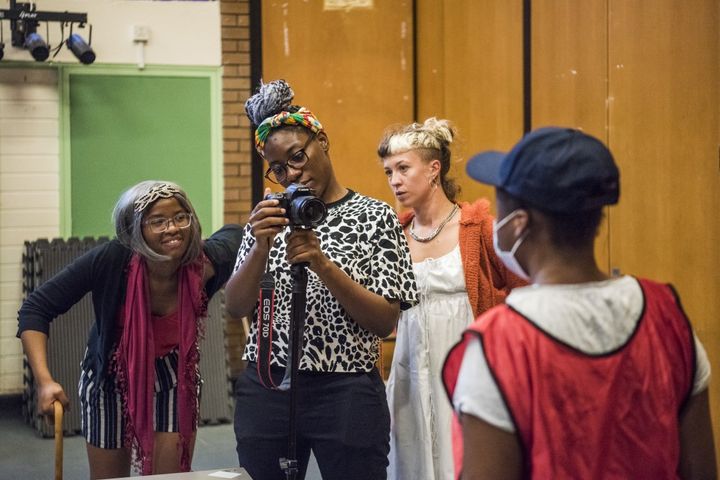 "Starting a new job in lockdown working with people who are passionate about what we do; finding creative ways to get out and support people and meet the needs of our community. And, at a time when so many people are losing their jobs, creating a new full time job for a young person and continuing to employ freelancers"

- Suzy Smith, General Manager.
"My highlight of this year has definitely been joining/being welcomed into the Immediate family! It's been a doomed year for theatre and I was beginning to think I'd never be able to find work doing what I love so Immediate (and especially all the participants and staff members I've met) have been a saving grace"

- Sophy Leys Johnston, Placement Student/EbYT Facilitator.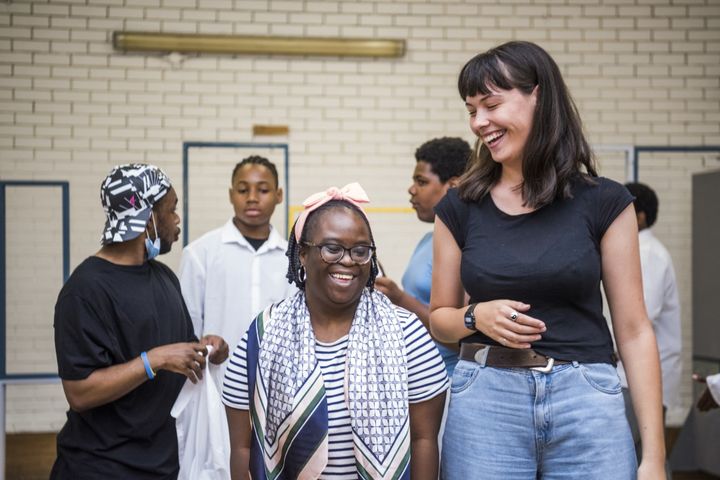 "The social action project in March, 'Our Voices, Our Choices'. It was so wonderful to bring all of our young people together to showcase their amazing talents; from theatre to photography and visual art to dance. And so lovely to bring together many of their parents and carers to share their progress with. It was also so impressive to hear the young people explore and express their views on topics they feel passionate about. I was brimming with pride at all of the incredible young people we are lucky enough to work with!"

- Nadya Bettioui, Youth Drama Coordinator.
"We were able to bring all of our young people, their families and people from the local community together in one space for the social action event back in March. It was such an uplifting and inspiring evening seeing the creativity and hearing the passion of our young people. It feels unbelievable to think that something like that could have taken place in 2020, and we were so lucky to be able to hold the event right before the restrictions came in"

- Georgia Gill, Marketing Officer.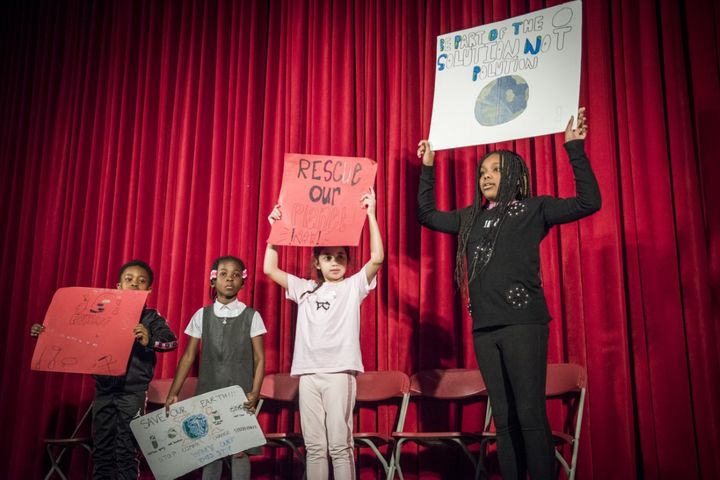 "My highlight of the year: that we're still here, despite the pandemic, providing a lifeline for young people in the Borough during lockdown and still creating amazing theatre for our community"

- Melissa Butcher, Chair of Trustees.
"That we've been able to continue our work in some capacity throughout the entire year and seeing how much this meant to our participants"

- Georgia Gill, Marketing Officer.
"Right at the beginning of lockdown, driving around the estates, visiting families and realising how much of a need there was was very challenging. But the moment Charmain and I decided we would just do what was needed - provide food, craft materials, tablets to get them online - and not wait for permission from funders was a real highlight for me. We could make a big difference NOW and as it goes, the funders backed us all the way. I think we managed to make a big difference for many people at a critical moment"

- Jo Carter, Artistic Director.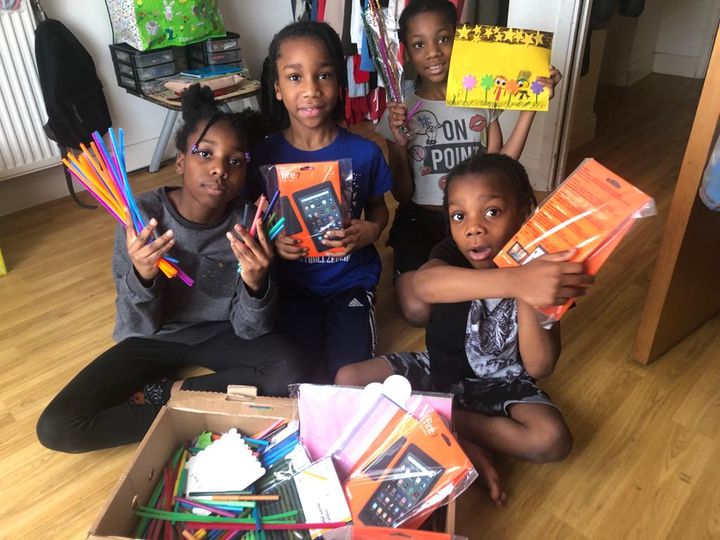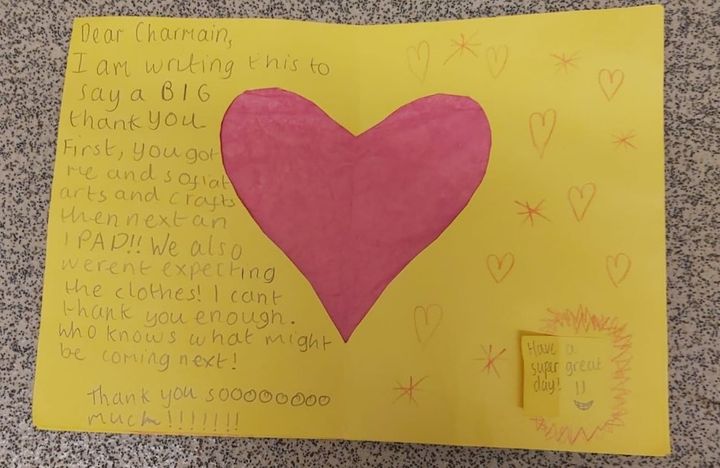 "Connecting with young people online over lockdown has really shown me just how resilient people can be. It's really proven to me the extent of the impact that Immediate Theatre has on the young people we work with. To be able to provide a positive, safe and creative space for people who really needed it in 2020 has got to be the biggest highlight for me"

- Olivia McDonald, Youth Drama Leader.
"Watching all members of our team (some of which volunteered) come together and create work that would engage our young people online during the pandemic. I had the pleasure of watching some young people who may struggle to engage or interact in a face-to-face situation thrive and find their confidence in our online workshops"

- Hannah Drummond, Youth Drama Coordinator.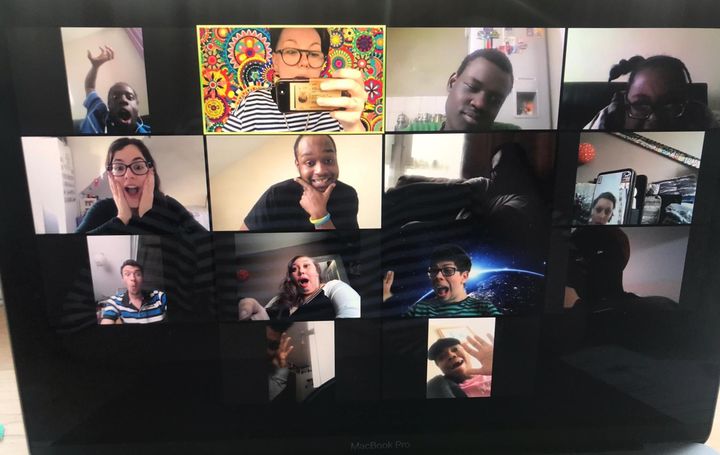 "Having Idris Elba become our Patron and meeting him, even if it was on Zoom, was another real highlight for me. Getting to speak to the man himself and discover his passion and belief in what we do - his support for Immediate Theatre and the young people we work with has been amazing"

- Jo Carter, Artistic Director.
"My highlight of 2020 is being able to continue working with young people and supporting young people's needs throughout. Working with Idris as our new Patron has been really fulfilling and the clothing donated from his brand 2HR SET has become our young people's signature outfits - you can spot them a mile away!"

- Charmain Humphrey - Participation Manager.
"The launch of Hackney Social Radio – from an idea in April to a major new and vital project, broadcasting two months later in June"

- Suzy Smith, General Manager.
"Hackney Social Radio going live in June has to be one of the best moments of the year for me. We had to overcome so many obstacles to make it accessible for our digitally isolated audience - but we did it. We had over 12,300 listeners by September and now we can reach so many more people as we are running until June"

- Jo Carter, Artistic Director.
"The highlight of 2020 for me was getting a job with Immediate Theatre and working on Hackney Social Radio. It has been such an enriching experience - working with all the team and creating a show that is about the beautiful community spirit that is out there and learning about people reaching out and supporting each other during these weird times. Having the 'let's just do it' approach and launching a second series during Lockdown 2, without knowing if there would be funding was really memorable, and a testament to Immediate's core values - that supporting people and being there for the community comes first and foremost"

- Lucie Regan, Producer of Hackney Social Radio.
"One of my highlights for this year was to participate in Immediate Theatre's What's Your Story? Workshop, collaborating with people from the creative industry to realise a video. It's been an amazing experience! It was great to be surrounded by such nice people and in a very uplifting environment. After completing the workshops I've been given the opportunity to join Immediate Theatre as a volunteer to support with social media and marketing, which really helps me both professionally and mentally"

- Oxoline Bisegna, Marketing & Comms Volunteer.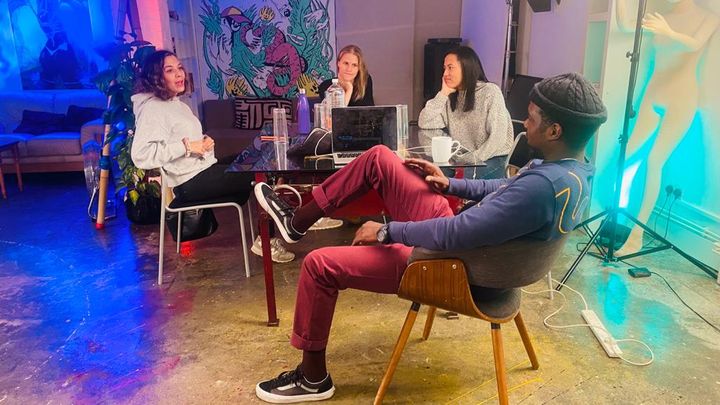 "Our young people have been amazing at working with various new mediums - film, zoom, radio… - as we navigate the new ways of presenting their work. I have been incredibly impressed with their professionalism and dedication to producing work during this time and I commend them and their positivity!"

- Hannah Drummond, Youth Drama Coordinator.
"Another real highlight was being able to give opportunities for our young people to develop their skills - in our Tower Block Tales project a young person was able to develop into a fully-fledged writer and was able to portray my vision into a script"

- Charmain Humphrey, Participation Manager.
"I was able to upskill myself in loads of areas such as editing, filming, online engagement, ZOOOOOMMM, learning how to have fun inside, learning how to work from home (she says writing this in her pyjamas) and the importance of being kind not only to others but yourself! Here is to a just as fabulous 2021!"

- Hannah Drummond, Youth Drama Coordinator.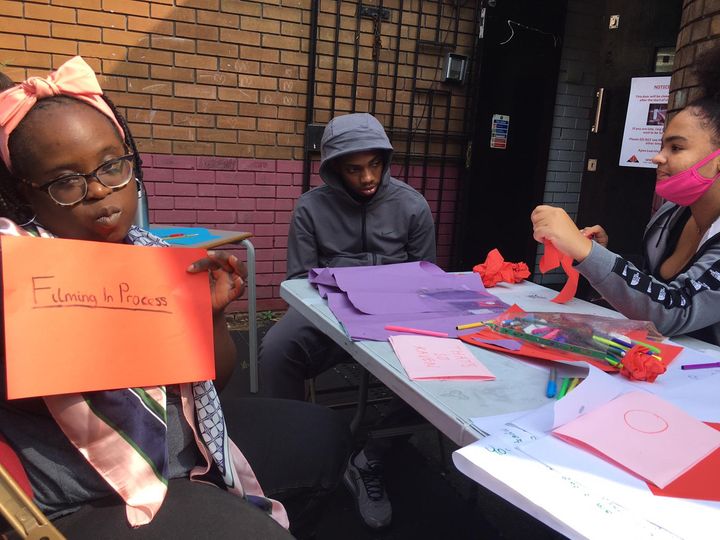 We're so grateful to everyone who supported our work this year, to our participants for adapting so well to the changes, and most of all, to all of our staff, freelancers, volunteers and placements for working tirelessly throughout the entire year to ensure we could continue providing support for young people and communities across Hackney when it was most needed.
We can't wait to see what 2021 has in store! Until then, we wish you all a very Merry Christmas and a Happy New Year!
Listen to Hackney Social Radio
Get more information about Hackney Social Audio
Latest Episode