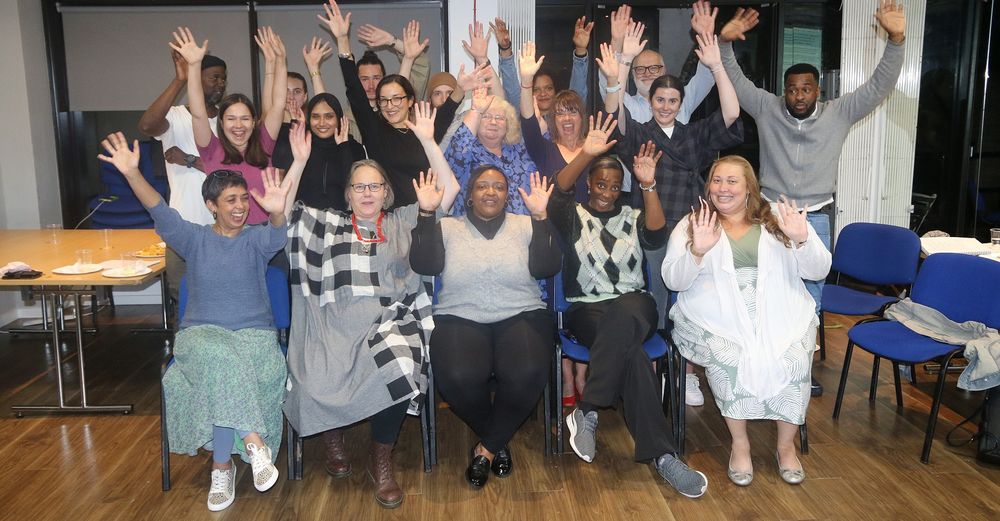 2021: A
Year in
Review
Here are some of the highlights of 2021, shared by our wonderful Immediate Theatre team.
It's been a milestone year for us here at Immediate Theatre, as we celebrated our 25th Anniversary in October. But alongside all the celebrations, it's been another challenging year as the pandemic continued to change our lives in lots of ways. As we come to the end of the year, we want to end on a positive note by looking back at all the amazing things we've been able to achieve this year and looking ahead to what's next for us!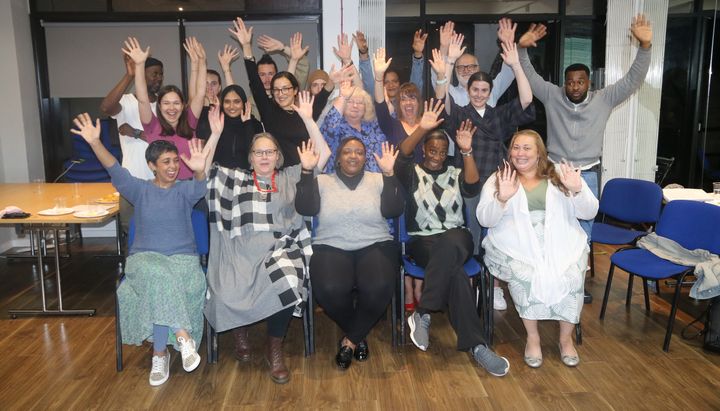 This year we welcomed quite a few new (and some old) faces to the company, expanding our staff team and developing new projects and partnerships. Our new team members have made such a positive impact to the company and we look forward to all the great work they've got planned for 2022! We also appointed a new Chair of Trustees, Shekeila Scarlett, who first joined us as a participant of our Youth Theatres in 2008.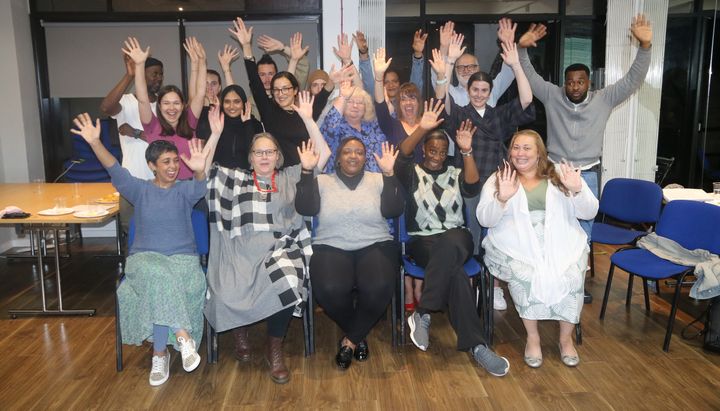 "This year we have been able to strengthen and expand our core team and have an amazing network of freelancers and sessional workers, including our very talented young Peer Facilitators. Our staff and Trustees have played a really important role in supporting the growth of the organisation and getting us through the challenges of the pandemic"

- Jo, Artistic Director
"Joining the core team and getting to work on What's Your Story? and Together has been a real highlight - being able to work with young people from a blank canvas to producing a creative piece of work is always great to see"

- Jermaine, Positive Pathways Officer
"My highlight of this year has been joining the Immediate Theatre team in April and meeting some of the amazing participants from the EbYT programme, holiday projects and Theatre Exchange. From supporting the different projects I've been able to develop my skills and knowledge, and also grow as a person"

- Lauren, Projects Administration Assistant
"Shekeila becoming our new Chair was incredible - watching her growth from being a participant to becoming our Chair is just phenomenal. She is a great example of the impact of our work and such a positive role model for the young people currently in our programmes"

- Charmain, Participation Manager
"My highlight of 2021 has been joining the Immediate team and getting to know the brilliant staff and young people that we work with. The libraries project in partnership with Hackney Council has been a real highlight so far - dressing up with my colleagues as Sammy Shelvit and Professor Bookblast to engage children across Hackney with improving library services was such a joy. We were able to reach over 1,000 children to ask them what their dream library would look like; the results were some beautiful library designs, book displays and poems that would help the Council in their libraries consultation process. After a difficult year full of uncertainty, it was wonderful to be part of a project full of excitement and creativity that celebrated the children's ideas"

- Eleanor, Youth Drama Leader (Schools)
"Starting our new Youth Theatre on Pembury Estate in February was a real highlight. We had to run our first term online, but the young people impressed us from day one! Their commitment and resilience was amazing. Once we moved to in-person sessions in April, the group went from strength to strength, impressing us with their incredible talent! I look forward to seeing what the group go on to acheive next year! Massive thanks goes to the team at Pembury Community Centre who have made us feel so welcome."

- Nadya, Project Manager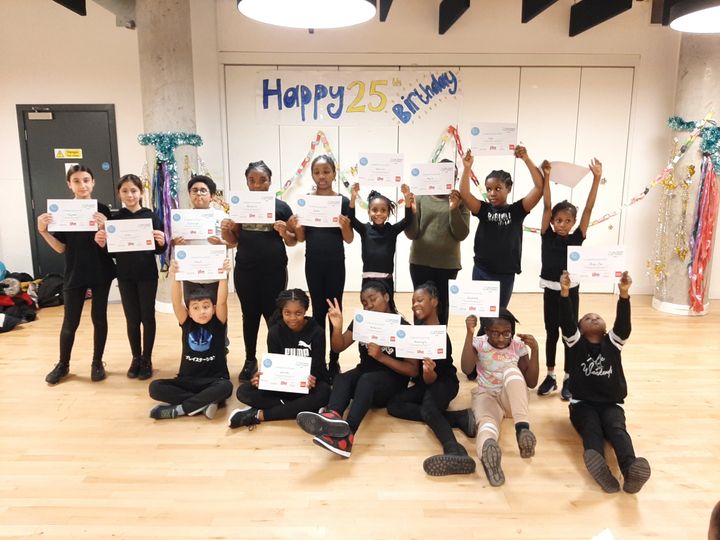 Our second series of Hackney Social Radio - a community radio show created by older people, for older people in lockdown - ran until July 2021. We produced 54 episodes across both series with a total of 31,826 listens on Resonance and 4,392 playbacks on Mixcloud. HSR was an amazing addition to our work, which we hope to sustain next year through intergenerational collaboration, focusing on creating podcasts.
"Hackney Social Radio was a pleasure to work on - finding interesting stories from the neighbourhood and bringing all the elements of the show together on schedule was such an exciting process. We involved over 200 local people and so many different communities in the programmes and created 35 episodes full of interviews, features, music, and so much fun!"

- Lucie, Producer
"Finally getting out and meeting up with the amazing Hackney Social Radio team at the Walking Wounded gig at Hackney Grow in June was such a high point. Eating together in real life, listening to live music again, seeing our Production Club members recording interviews with complete strangers and the sun shining down on the River Lea - what a feeling after months of Zoom recording!"

- Jo, Artistic Director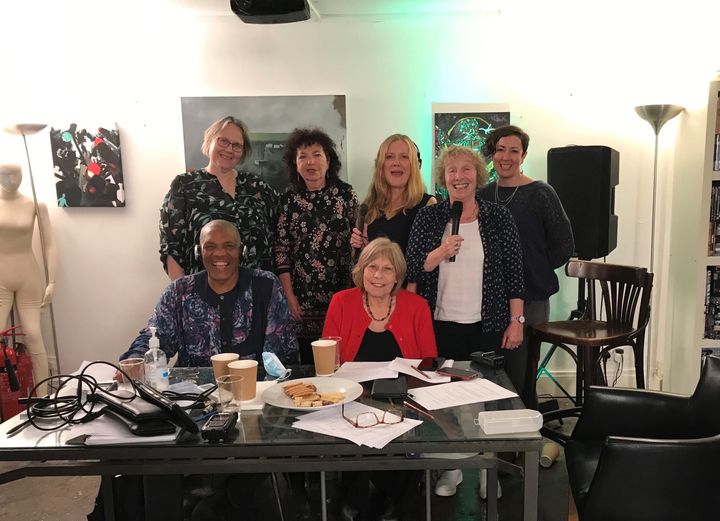 Our annual summer projects, Breakout and Exposure are always a high point of the year - for staff and young people. Last year we had to do things differently - Breakout was delivered online and Exposure was delivered socially distanced and culminated in a filmed performance. This year, we were so happy to be able to welcome back a live audience to share all the hard work that our young people had put in across the project.
"It was amazing for the delivery team to work together on full-scale projects again and to see our young people perform to live audiences. It was such a pleasure to witness the young people having their chance to shine and showcase their talent in front of their family and friends after so long"

- Nadya, Project Manager
"Being part of the Breakout team was one of my highlights - it was such a fun and rewarding project"

- Gavin, Estate-based Youth Theatre Coordinator
"Breakout felt particularly special this year after we had to move it online last year - watching the final performance actually made me really emotional! The young people all did so well, and you could see how proud they felt at the end of the show"

- Georgia, Marketing Officer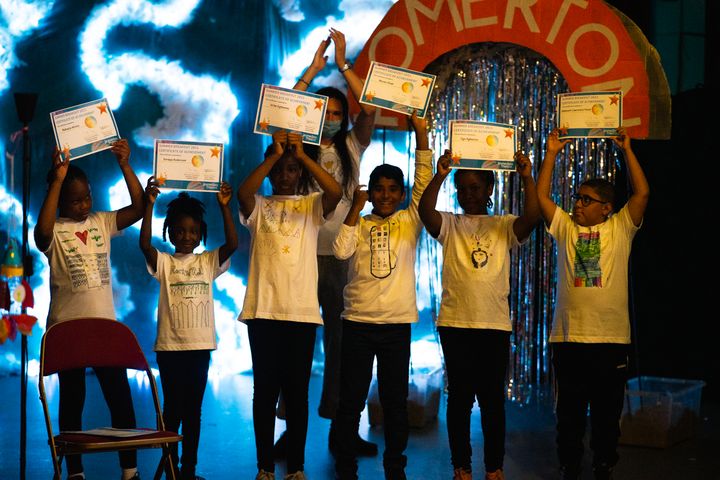 "Seeing the young people perform "Eyes Up" live at the Tower Theatre in September was a real highlight. After the terrible disappointment of cancelling the performances in August right at the last minute due to an outbrek of Covid (which has to have been my low point of the year), the young people and staff pulled the show together with just a few rehearsals and it was terrific!"

- Jo, Artistic Director
"The final performance of "Eyes Up" was amazing - as the performance had to be rescheduled and changes were made to the show, the young people had limited time to rehearse. I sat in on the tech rehearsal on the day of the show and there still seemed such a long way to go before they would be ready to perform for an audience - but just a couple of hours later, they pulled off the most incredible show and I was just completely blown away by their talent!"

- Georgia, Marketing Officer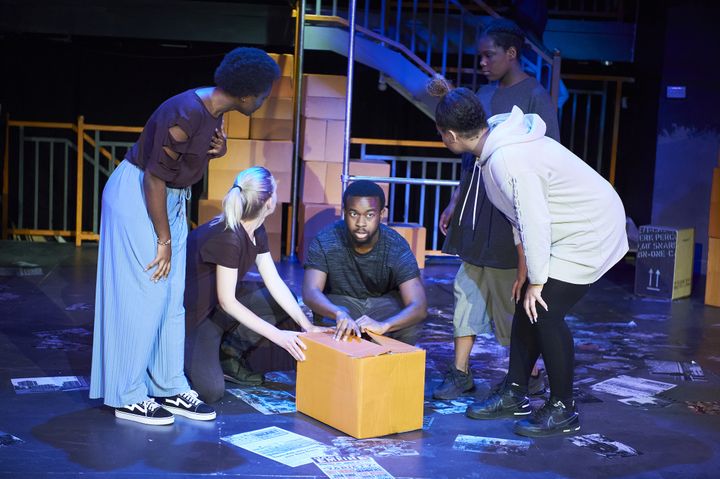 In October, we reached a huge milestone - our 25th anniversary! This was suchc an achievement for the company, and especially for our Artistic Director Jo, who set up the company from her bedsit back in 1996 and has worked tirelessly to keep it going ever since.
"The 25th birthday reminded me of all the amazing years Immediate Theatre has experienced. I am touched by the impact we have made and honoured to have been on the journey with the company for over 20 years. I look forward to witnessing more positive journeys in the years to come!"

- Charmain, Participation Manager
"Celebrating our 25th Anniversary in October was such a special moment and it was great to be able to share the stories of some of the people we've worked with over the years through our company film and commemorative book. I absolutely loved writing and designing the book and creating all the displays and materials for the party - seeing them all come together at the event to create a great night of celebrations was really rewarding"

- Georgia, Marketing Officer
"Working on the 25th Anniversary film was a great way to really get to know the roots and growth of Immediate and celebrate all it's achieved over the years"

- Lucie, Producer
"Celebrating our 25th birthday at the West Reservoir in October was such a high - seeing so many old friends and colleagues and remembering all the amazing projects we've done over the years"

- Jo, Artistic Director
"Our 25th birthday celebrations were a real highlight. In September we brought the staff team and our Trustees together for a very rare face-to-face meeting. It was inspiring to hear everyone tell their story, how they got involved for the first time, their different journeys, how long so many of them have been part of the company and the affection and commitment they all have for their Immediate Theatre family. It was brilliant to see so many people come together at our party in October, sharing all the memories created over the past 25 years and everyone's hopes for the future"

- Suzy, General Manager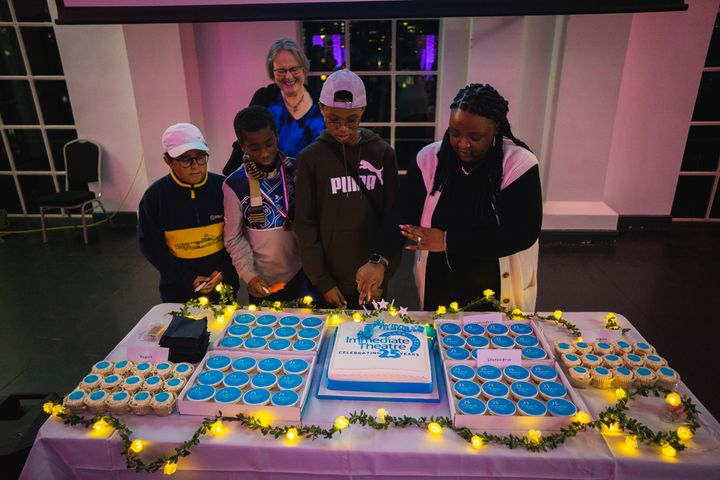 This year our partnerships, and particularly our relationship with our Patron Idris Elba, has enabled us to provide a platform for our young people to share their stories and have their voices heard.
"It's been amazing to develop our relationship with Idris and be part of such an amazing initiative - Walk A Mile In My Shoes. We're so grateful to Idris for opening up these opportunities for our young people. I can't wait to see the progression of our partnership!"

- Charmain, Participation Manager
"From July I worked on a set of four short documentary films, "Walk in my Shoes", which followed the lives of four young people who are participants in our Estate-based Youth Theatres. The films explored the racial and social injustices they have faced and gave them an important platform to share their stories and express their hopes and dreams for the future"

- Lucie, Producer
"Watching the three "Walk in my Shoes" films at the Rio Cinema in Dalston last month was a very proud moment. It is so great to have supported a budding filmmaker, Tayo Odesanya, as well as being able to share the very poignant experiences of our participants in the hope of raising awareness of the social and racial injustices faced by young people today and breaking down the barriers to achieving their aspirations"

- Jo, Artistic Director.
"It was a real privilege to watch the screenings of the "Walk in my Shoes" films at the Rio and to share the experiences, hopes and dreams of some of our young people. I look forward to seeing the next stage for the films, for the talented filmmaker, Tayo, and for our young people"

- Suzy, General Manager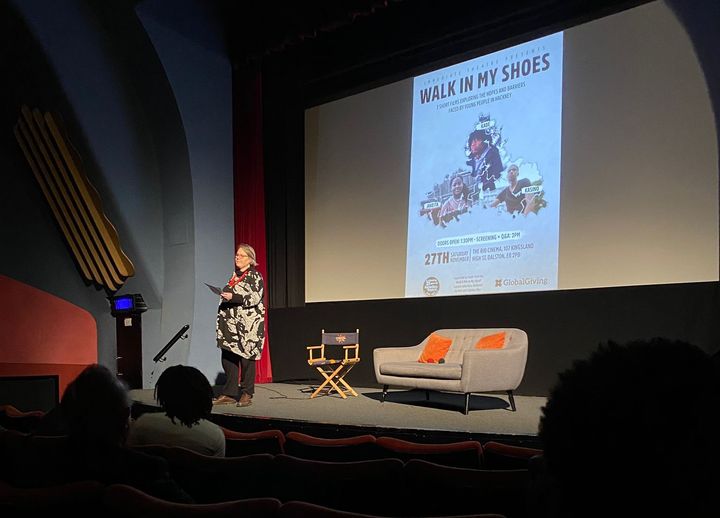 "My highlight this year was having the opportunity to provide a voice for the young people I work with. This year has been amazing and I am grateful for the various experiences given to me, enabling me to improve the ways I facilitate within youth work. I was able to produce a higher quality of work and become someone that young people can really rely on. One moment that stood out to me was doing an interview with ITV News London this summer"

- Kyarna, Youth Drama Assistant
We'd like to thank our funders, partners and everyone who has supported our work this year, our participants who have shown so much resilience and creativity under such challenging circumstances, and our staff, freelancers, volunteers and placements for their incredible work throughout the year.
We have lots of great things planned for 2022, but until then, we wish you all a very Merry Christmas and a Happy New Year!
Listen to Hackney Social Radio
Get more information about Hackney Social Audio
Latest Episode