Announcing Shekeila Scarlett
as our new
Chair of Trustees
We are delighted to announce the appointment of Shekeila Scarlett as our new Chair of the Board of Trustees. Shekeila, who first joined us as a participant in 2008, took over the position from Professor Melissa Butcher earlier this month.
Shekeila has been elected as Chair of the Board as we mark 25 years of Immediate Theatre. Having started her journey with us as a participant at the age of 13, Shekeila has grown and matured with the company over the years, and her lived experience will help us to continue to support the journeys of young people. Shekeila was born and raised in Hackney and came to us as a participant after being excluded from school in 2008. She joined our Youth Board in 2009 and became our first Chair, before joining as a Trustee when she was 18. Shekeila is also Co-Chair of the Hackney Young Futures Commission, connecting young people with councillors, heads of services and other partners to ensure they have a voice in the decision making around the issues that affect them.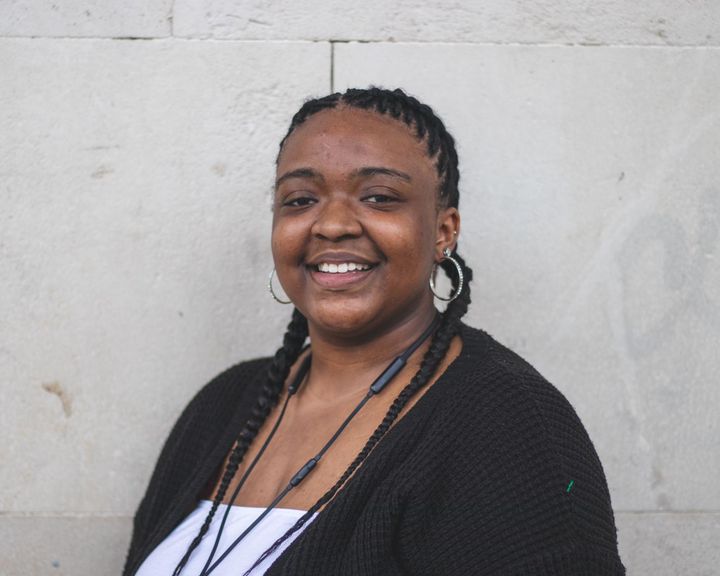 "It's an incredible honour to be named as the new Chair of Trustees. To get to this position is a dream come true, and something my younger self would never have thought possible. As I move into the role of Chair, I remain committed to the amazing grassroots work that Immediate Theatre does, and ensuring that we continue to play a vital role in the communities we serve.

I always give Immediate Theatre the credit for me becoming the person I am now. Growing up in Hackney, it had always been a case of 'you can't do this, you can't do that' and I guess I've beaten the odds and shown people that you shouldn't allow anyone to tell you that you can't do something, because you very much can. My journey is a true testament to the work that Immediate Theatre does and the impact that it has on the lives of young people, and I hope that my story inspires a new generation to believe that barriers are made to be broken and anything is possible."

- Shekeila Scarlett
"We have been delighted to see Shekeila grow and mature over the years and achieve such great things. She is a shining example of the work we do with young people in Hackney, and we could not be more thrilled to see her become Chair. As we celebrate the company's 25th anniversary, we are so proud to have Shekeila leading us into the next steps of our journey, and we know she will do great work in the position."

- Jo Carter, Artistic Director
Shekeila is succeeding Professor Melissa Butcher, who has stepped down after 5 years as Chair. We are grateful to Melissa for her strong governance and commitment to the company, seeing us through some very challenging times and some of our biggest achievements, such as welcoming our first Patron, Idris Elba. Melissa will now be heading to New York for her work as a social and cultural geographer, but will be staying on as a Trustee.
If you are interested in joining our Board, please get in touch with General Manager Suzy Smith via suzy@immediate-theatre.com
Listen to Hackney Social Radio
Get more information about Hackney Social Audio
Latest Episode