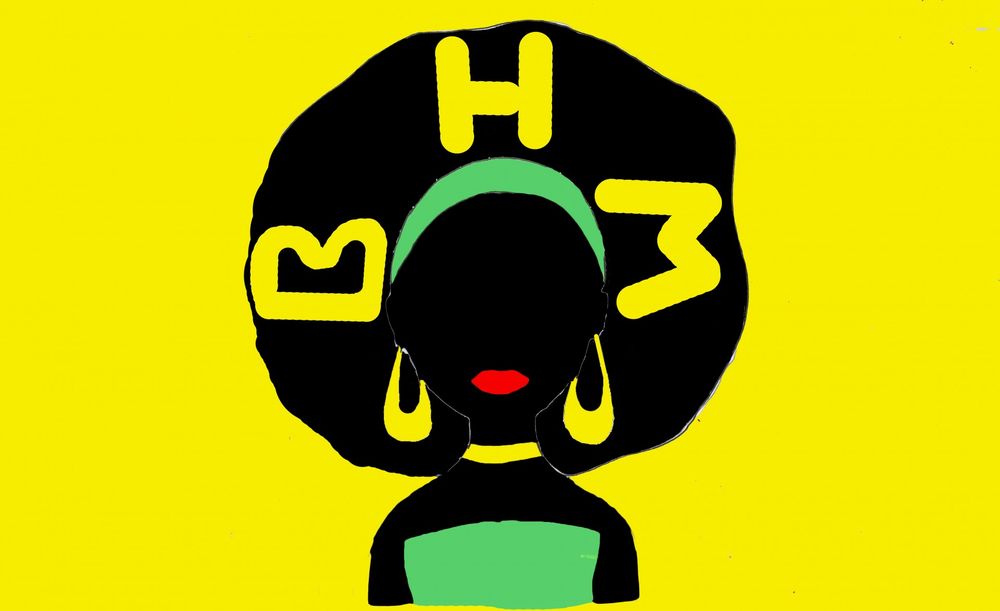 Black History
Month 2020
October is Black History Month! This year marks its 33rd anniversary in the UK. Throughout the month, many associations and institutions are holding a variety of events all over the country to celebrate Black African & Caribbean history, culture and community.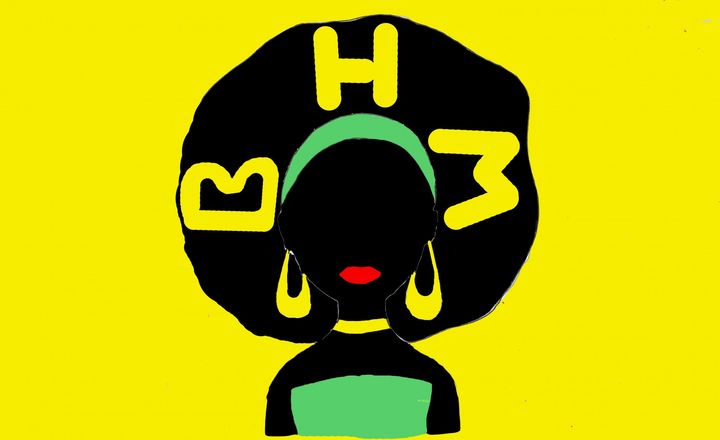 We're half way through the month, but there still lots to get involved with here in Hackney! But first let's take a look back at Black History Month's origins and where it all began.
Black educators from Kent State University (USA) first came up with the concept of Black History Month in 1969. A year later, in January and February 1970, they officially launched the first Black History Month celebration, which was met positively and spread across the country over the following years.
Here in the UK, Black History Month started in 1987 thanks to Akyaaba Addai-Sebo, a Ghanaian analyst working as a project coordinator for Greater London Council. Initially held in London, it later spread nationwide. Read an interview with Addai-Sebo here.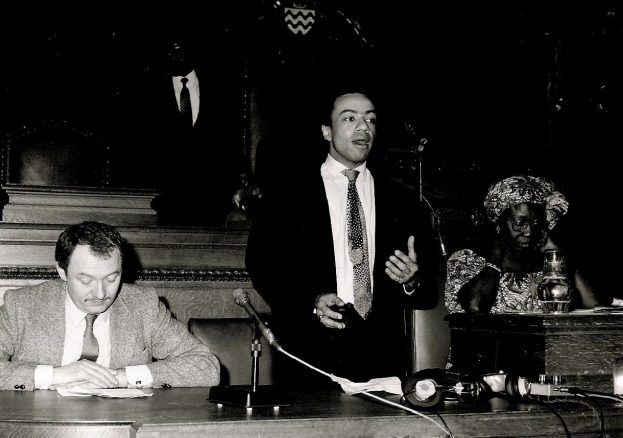 The goal of Black History Month was to raise awareness about the lack of representation of Black people throughout history. At the time, history lessons did not include any of the achievements made by Black people for British society. And so Black History Month was born, with the objective to educate people about these Black men, women and communities who helped to shape the UK as we know it today.
Fast forward to 2020, and the lack of representation within the UK curriculum is still a huge issue. That's why it's so important that we continue to celebrate Black History Month and advocate for equal representation in education.
What to do during BHM?
Each year, councils, charities and community groups organise a variety of special events for Black History Month, including talks, activities, workshops, and screenings, to commemorate and celebrate Black history and culture. These events focus on the wider aspects of Black African and Caribbean heritage, including arts, crafts, music, dance, food, and more.
Black History Month provides an opportunity for communities to feel seen and heard, to share their knowledge and values with others both inside and outside of their community. It allows us all to learn about iconic Black British figures throughout history who are excluded from school curriculums.
Below are just some of the Black History Season events taking place in Hackney this month and beyond. Here at Immediate Theatre, we're holding half term projects to celebrate Black History Month and will be creating a performance from a script written by one of our young people. For more information on this project, contact Charmain.
Look out for some special content on our Instagram stories, including some takeovers by our participants.
CINEMA, FILM & PODCASTS
Young Black and Present: Black History Season Film Club
10 days, 10 Outdoor films and documentaries showcasing and promoting awareness of Black culture, importance and history. Young people will be able to view showcased talent and events from a compiled list of movies that significantly impact and represent Black culture and lives.
When: Every Friday, 9 October - 11 December, 6.30 - 8.30pm
Ages: 10 – 15
Where: Hackney Marsh Adventure Playground, Kingsmead Way, Clapton, E9 5PP
Booking/contact: hackneymarshap@hackney.gov.uk
Black History Month @ The Castle Cinema
Throughout October, The Castle are celebrating black history, culture and talent. The majority of films they screen for the whole month will showcase stories about and by black artists, including new releases, recent favourites and all-time classics.
When: All month
Where: The Castle Cinema, First floor, 64-66 Brooksby's Walk, E9 6DA
Visit The Castle's website for the full programme.
Black Beyond The Hashtag
Following the success of its first podcast – Raised in Hackney, Hoxton Hall returns with a new series. Black Beyond The Hashtag is an intergenerational conversation on race and injustice. The series contains the heartfelt views and experiences of 12 people from Hackney, aged 11-65, discussing the resurgence of the Black Lives Matter movement and asking what next?
You can listen to all episodes of the podcast online here
ENTERTAINMENT & LIVE PERFORMANCES
Ladybird Boy
Legendary venue, The Glory, plays host to Windrush descendant Rhys Hollis for a cabaret and theatre performance about his life as a Black queer Hackney artist. Rhys will be joined by three guest artists who will present performance art and spoken word, sharing Windrush stories from the perspective of young queer Black people in London.
When: Wednesday 21 October, 8pm
Ages: 20 - 35
Where: The Glory, 281 Kingsland Rd, Haggerston, London E2 8AS
For further info, visit the event page
YOUTH PROGRAMMES
Immediate Theatre: Exposure
During October half term, we will be running a special Black History Month project. Young people will be developing a performance from a script written by one of our regular participants.
When: Monday 26 - Friday 30 October
Ages: 12-18 (up to 25 for young people with SEND)
Where: Wally Foster Community Centre, Homerton Road, E9 5QB
Booking / contact: charmain@immediate-theatre.com / 07525892953.
Young Hackney - Young Black Power
Offering a free daily programme of activities for young people to recognise Black History throughout October. Including arts and crafts, film club, debate club, African drumming and a celebration of Black characters in gaming.
When: Monday 5 - Friday 30 October
Time: 4.30 - 5.30pm (ages 8 - 12) & 7.30 - 8.30pm (ages 12 – 19)
Where: The Edge Youth Hub, Woodberry Down, London N4 1SN & Forest Road Youth Hub, Dalston, E8 3BY
Booking / contact: rabea.begum@hackney.gov.uk (The Edge) or jasvinder.degwa@hackney.gov.uk (Forest Rd)
For more information on Young Hackney's programme, visit their website.
Black History at Shoreditch Adventure Playground
During October half term, Shoreditch Adventure Playground will host a range of creative workshops for young people in celebration of Black History Season
When: Monday 26 - Friday 30 October, 10am - 5pm
Ages: 6 – 15
Where: Shoreditch Adventure Playground, Mintern Street, London, N1 5EF.
LITERATURE & POETRY
Young Black and Present: Puppetry and Embellished Storytelling (Free)
Stories and book reading sessions focusing on Black icons and local influencers around a fire pit! Children will be able to make puppets, share stories and engage in imaginative role play that gives space to discuss race, society and change
When: Every Thursday, 1 October – 29 October, 3 – 4pm
Ages: 6 – 11
Where: Hackney Marsh Adventure Playground, Kingsmead Way, Clapton, E9 5PP Disabled access
Booking / contact: hackneymarshap@hackney.gov.uk
Lockdown Poetry Group (Free) During Black History Season join the Hackney Libraries Lockdown Poetry Group on Thursday evenings where they will be exploring the life and work of Black poets and spoken word artists, like Warshan Shire, Raymond Antrobus and Roger Robinson.
When: Every Thursday, 6 - 7.30pm Booking / contact: libraries@hackney.gov.uk
Online Reading Group (Free)
Join a special one-off online reading group for a reading of 'Afropean' by Jonny Pitt. You can collect your copy from Dalston CLR James Library, Dalston Square, E8 3BQ from 15 September.
When: Thursday 29 October
Where: Online
Guided Black History Walks
To celebrate the launch of the Hackney's Black History mMap, Lydia Julien from Hackney Libraries Services leads friendly and informal walks across the borough with live poetry readings using the map. Must be booked in advance.
When: 14 & 21 November, 11am
Meeting point: Dalston CLR James Library Dalston Square, London, E8 3BQ
How long: 1-2 hours with stops (family friendly shorter walk on 21st)
Booking / contact: library.readwrite@hackney.gov.uk
Hackney Libraries will also be sharing daily book recommendations throughout the month on their Facebook and Twitter pages.
For the full programme of events in Hackney head to the Love Hackney website or download the programme here
Stay tuned for more special Black History Month features!
Listen to Hackney Social Radio
Get more information about Hackney Social Audio
Latest Episode