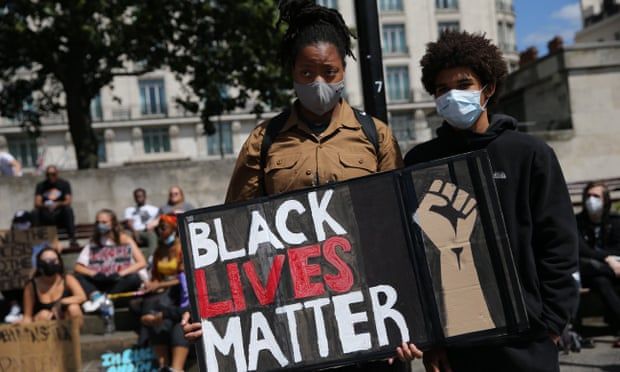 #BlackLivesMatter
We stand in solidarity with the Black Lives Matter movement and all those taking a stand against racial injustice today and every day.
At Immediate Theatre, we are committed to supporting and empowering young people from all backgrounds to have their voices heard. This is central to our work and we will continue to create safe spaces for young people to share their views on the issues affecting their lives and their futures.
We will continue to engage in the issues and share relevant resources beyond this news cycle. The recent events in America and the murder of George Floyd have amplified the situation, but these are struggles which Black communities across the world have continually faced for far too long. It is clear that there is still a long way to go towards equality and we are committed to joining the fight. As part of this commitment, we are holding a meeting with our core staff, freelancers and trustees to discuss our response as an organisation and how we can do more to create opportunities for the young people we support and tackle racism more directly.
We want to provide a platform for the voices of young Black people and speak up for those who are simply not being heard. It is only by inviting young people to be part of these conversations that we will see real change in our society.
Read a piece of spoken word written by Ajia Perkins, a member of our Wally Foster Youth Theatre & Youth Board, here.
Watch a powerful monologue from our EbYT Facilitator, David Omordia, here.
Please visit our Instagram or Twitter for further resources.
If you would like to share anything with us - a video, a piece of writing, or a link to a useful resource - please contact georgia@immediate-theatre.com
Listen to Hackney Social Radio
Get more information about Hackney Social Audio
Latest Episode