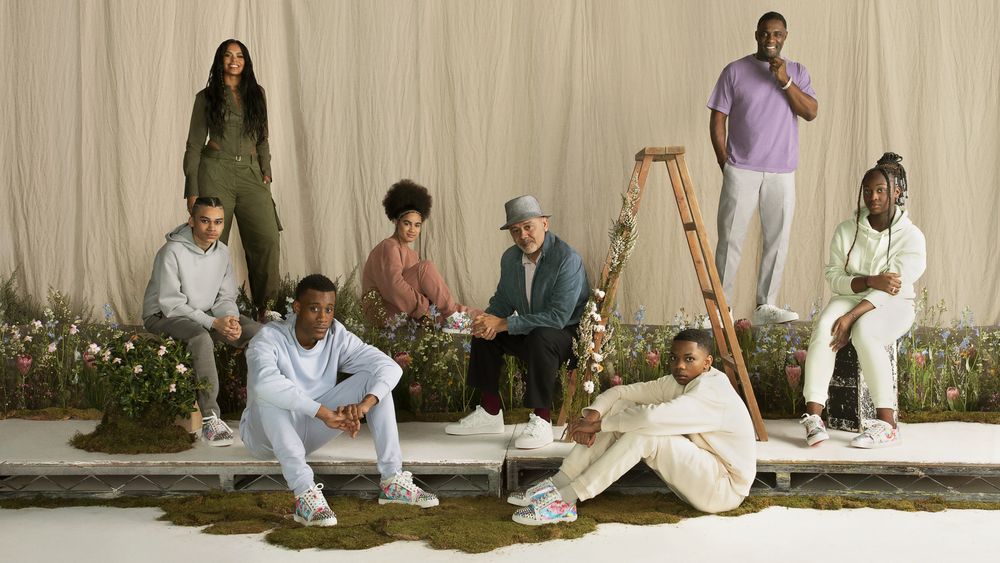 Walk a Mile
in My Shoes
Season II
We're incredibly excited to be involved in a second season of the 'Walk a Mile in My Shoes' capsule collection, created by our Patron Idris Elba alongside his wife Sabrina Elba and French fashion designer Christian Louboutin.
The Season II collection is an invitation to celebrate hope, empathy and diversity and support education, youth empowerment and the creative arts. The collection will support six non-profit organisations. We are honoured that Immediate Theatre is the only UK-based charity involved in the campaign and the only organisation from the first phase of the initiative to continue to benefit from the second season, thanks to our Patron Idris Elba.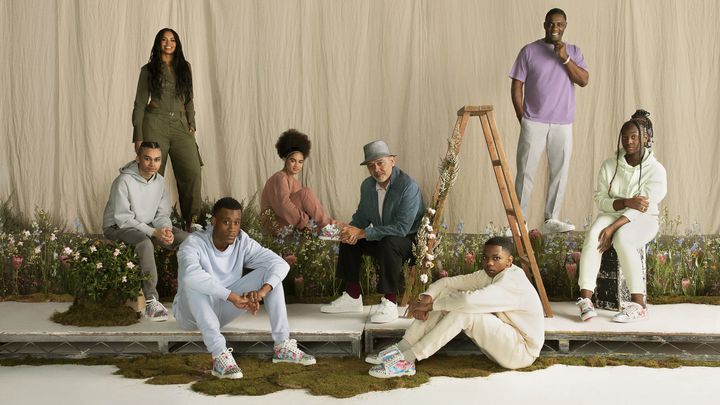 Ahead of the launch, young people from our Estate-based Youth Theatre programme were invited to be part of a special photoshoot with Idris, Sabrina and Christian for the promotion of the new collection, giving the young people the life changing opportunity to be transformed into stars for the day. Each young person was also gifted a pair of shoes from the new collection.
"Meeting Idris Elba, hearing about his incredible journey to success and having the opportunity to share my own aspirations with him was an unforgettable experience. It has given me the courage and determination to continue my own journey as an actor. I'm so grateful to have had this chance to be inspired by such a talented yet humble role model"

– Immediate Theatre participant
The 'Walk a Mile in My Shoes' initiative first launched in June 2021 in response to the global outcry against systemic racism and social injustice. Idris, Sabrina and Christian collaborated on the special capsule collection to instigate meaningful change, with 100% of the proceeds directly supporting five grassroots organisation. On 15th June 2022, a second season of the collection was launched.
Funds from the original collection have enabled us to create new opportunities for young people to share their stories and have their voices heard. Our series of short films, 'Walk in my Shoes' gave 4 young people a platform to share the racial and social injustices they have experienced from authority figures such as teachers and police, as well as exploring their hopes for the future. Proceeds from the second season will enable us to develop this work further, including a 14-week schools tour exploring the pressures, risks and challenges faced by young people growing up in London and the establishment of a fund to help local young people from underrepresented backgrounds create and produce their own projects.
The Walk a Mile in My Shoes Season II collection is on sale now! To find out more about the organisations benefitting and view the collection, visit: https://walkamileinmyshoes.christianlouboutin.com/en
To find out more or sign up for Immediate Theatre's Pressure Drop project, visit bit.ly/PressureDrop22
All Proceeds from the Walk a Mile in My Shoes collection will be directed to administrative partner, GlobalGiving, for distribution to all five charities benefiting from this campaign under the name Walk a Mile in My Shoes Fund backed by Christian Louboutin and Sabrina & Idris Elba.
GlobalGiving is a non-profit that supports other non-profits by connecting them to donors and companies. Since 2002, they have helped trusted, community-led organisations from Afghanistan to Zimbabwe (and hundreds of places in between) access the tools, training, and support they need to make our world a better place.
Listen to Hackney Social Radio
Get more information about Hackney Social Audio
Latest Episode