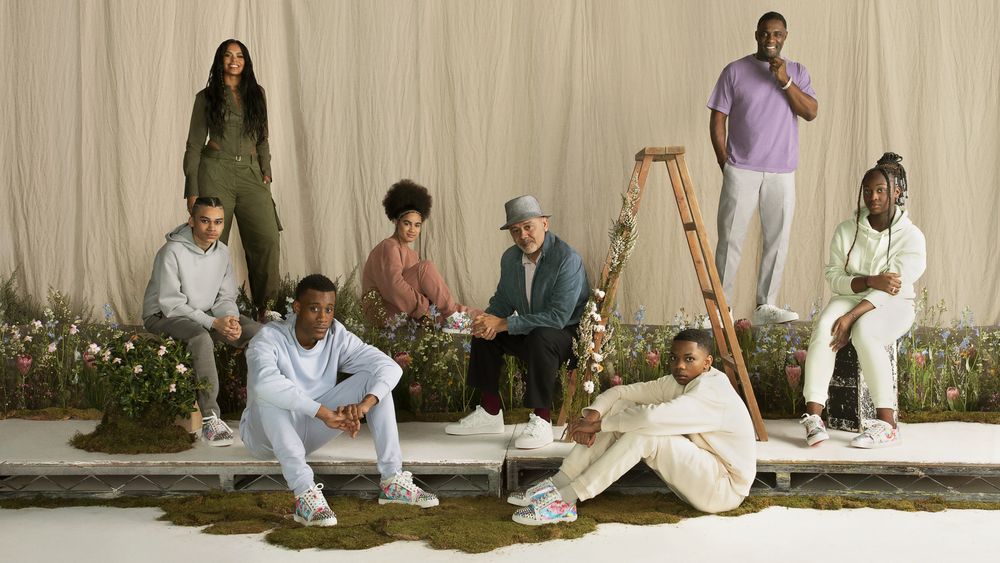 #WalkAMileInMyShoes
We're so excited to share that we're part of an amazing initiative created by our Patron Idris Elba, alongside his wife Sabrina Dhowre Elba and their long-time friend, French fashion designer Christian Louboutin.
The #WalkAMileInMyShoes capsule collection has been designed to raise awareness of the social and racial injustices faced by many around the world. 100% of the proceeds from the collection will directly support Immediate Theatre, and four other grassroots organisations whose work fights oppression and advances racial justice, equal rights and access.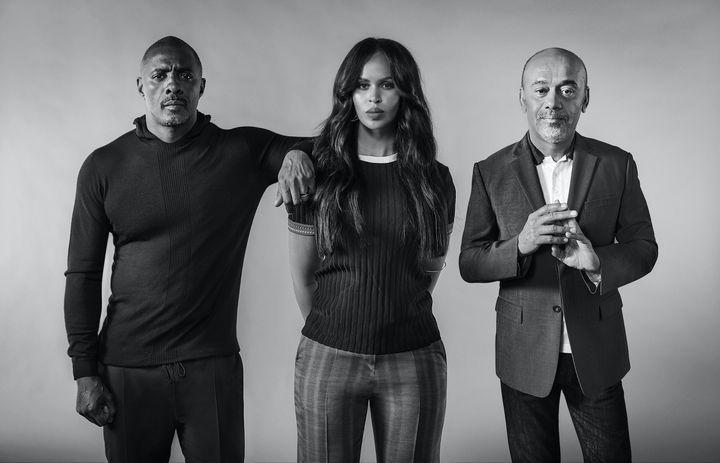 The global outcry that occurred in 2020 sparked a worldwide movement and conversations about privilege, systemic racism and injustice. The collection aims to reignite these conversations and instigate meaningful change through practical solutions, with proceeds 'directly benefitting the lives of individuals and communities whose voices matter yet are often unheard'.
As the only UK-based charity to benefit from the collection, we are honoured to be included alongside four incredible organisations: Purposeful, a feminist movement-building hub for adolescent girls; Be Rose International, who provide humanitarian relief for people in need of emergency assistance; The Somali Hope Foundation, who provide access to free, quality and equitable education to young people in rural Somalia; and Gathering for Justice, a movement to end child incarceration and eliminate the racial inequalities that permeate the justice system.
This collaboration comes at a super exciting time for Immediate Theatre, as we prepare to celebrate our 25th birthday this October!
The proceeds will help us to make these celebrations meaningful, supporting our ambitious multi-disciplinary project Can I Walk In Your Shoes? which will explore the hopes and dreams of young people living in Hackney and identify the barriers they face to achieiving their aspirations. Using a combination of theatre, film and social media, the project will shed light on the social injustices young people still experience today and in doing so, support them to identify a future that has purpose and prosperity. This work will begin with our Exposure production this August and run up to our 25th birthday, when the film will be screened.
Exposure will offer young people aged 13-18 (and up to 25 for young people with disabilities) the chance to work with a professional playwright and director and create a script which explores the themes of Hopes, Dreams and Journeys and considers the barriers young people face to achieving their aspirations. The project will also offer opportunities to learn about the different roles in theatre, exploring the technical and backstage aspects of the production, as well as working with a Designer to create sets and costumes. The project runs from 2nd - 21st August, culminating in two live performances at the Tower Theatre in Stoke Newington.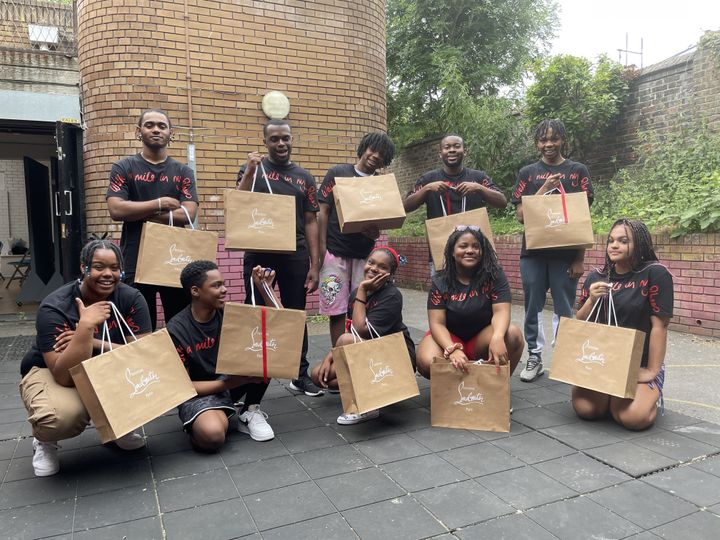 Having joined us as Patron last July, Idris has been a huge inspiration to our young people, strengthening their belief in what they are capable of achieving. To tie in with the announcement of the collaboration, our participants received some very special gift bags from Louboutin and the Elbas, with t-shirts from the collection and personal letters for each of them.
"We are all delighted to share what Idris, Sabrina and Christian have been doing for us behind the scenes. We're incredibly grateful for Idris' constant support of our organisation and the young people we work with, it is wonderful to have a Patron who truly recognises the importance of community organisations working at the grassroots. We are honoured to be part of an initiative which addresses social injustices around the world, and we feel a strong sense of responsibility to address the inequalities present within our own neighbourhoods and communities and to support young people to challenge the injustices they face and create more positive futures"

– Jo Carter, Artistic Director of Immediate Theatre
"This is a really exciting time for our young people and an opportunity for them to have a platform and a voice on the issues affecting their futures. These experiences really open the eyes of our participants to their potential and allow them to believe that reaching their goals is really possible. The young people were overjoyed to receive their gift bags as part of the launch; each bag had the young person's name on and a personal message which meant so much to them and really showed the genuine care that Idris, Sabrina and Christian have for this initiative"

– Charmain Humphrey, Participation Manager at Immediate Theatre
View the full #WalkAMileInMyShoes collection here. You can also donate to the initiative here.
Young people interested in getting involved in the project are invited to come along to an open taster workshop on Wednesday 23rd June, 5-7pm at the Wally Foster Community Centre. Please contact Charmain on 07525 892 953 or email gavin@immediate-theatre.com to find out more or sign up.
Note: All Proceeds from the Walk a Mile in My Shoes collection will be directed to administrative partner, GlobalGiving, for distribution to all five charities benefiting from this campaign under the name Walk a Mile in My Shoes Fund backed by Christian Louboutin and Sabrina & Idris Elba.
GlobalGiving is a non-profit that supports other non-profits by connecting them to donors and companies.
Listen to Hackney Social Radio
Get more information about Hackney Social Audio
Latest Episode