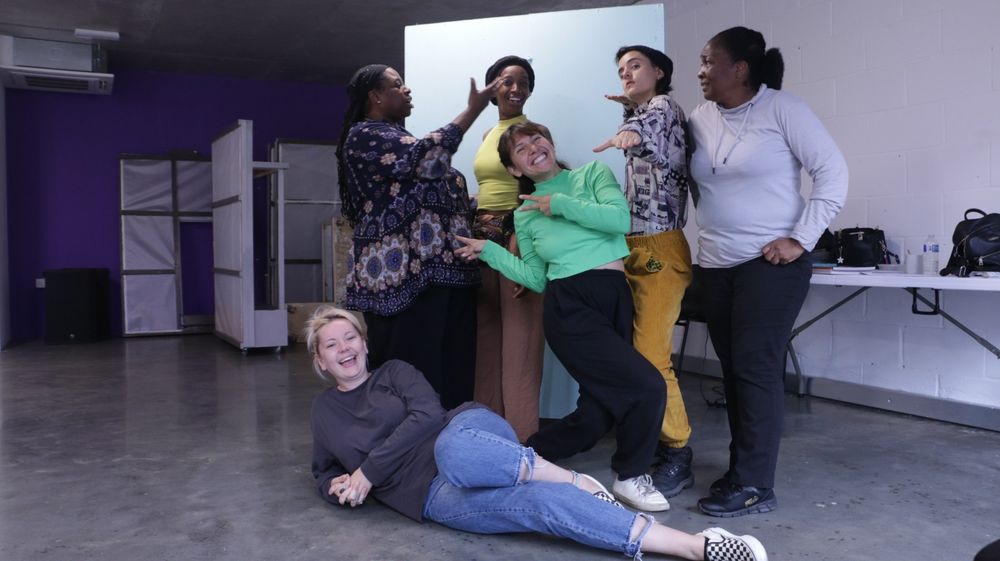 Women's What's
Your Story?
What's Your Story? 2023 is aimed at women looking for the opportunity to take part in creative, confidence-building workshops led by our Projects Coordinator Hannah Drummond. Hannah and this year's participants took some time to tell us about the work and how they're benefitting from it already.
What's Your Story? is our response to the low rates of employment and opportunity for residents in Hackney, which we are currently running specifically for women. The sessions are led by our Projects Coordinator, Hannah Drummond, who came to Immediate Theatre in 2018 as part of her Applied Theatre Degree at the Royal Central School of Speech and Drama. Hannah tailors the sessions based on the needs of the participants attending What's Your Story? - so far they have focused on self-esteem, community, collaboration and planning for their futures. At the end of the six weeks, participants will have developed and produced a final piece to showcase their growth and talents gained from the project.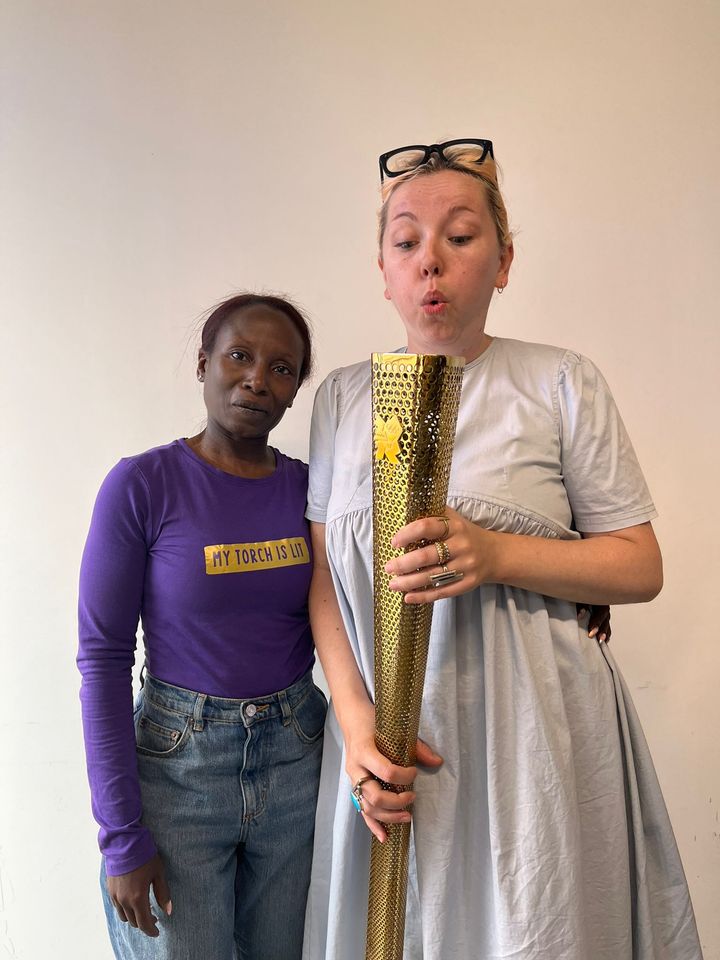 I think it's really rare to have just women all in the same room, creating a community, creating art and just working together in a kind of harmony. It's a kind of rare occurrence within our society, in the UK, and also potentially within Hackney as well.

Hannah Drummond, Projects Coordinator
What's Your Story? sessions take place in our studio within our new office space, which has allowed us to provide a safe environment for the groups we work with.
The first most important thing was to create a community and a sense of togetherness within the room, and the beautiful thing about this group of women is that they've actually done it for me, I haven't really had to do too much. It's about boosting their confidence through various exercises. It's just about getting them to speak to one another, interact with one another. Figure out who each other are.

Hannah Drummond, Projects Coordinator
One of our participants this year, Abby, is utilising this new community space to re-discover her interests after a difficult period in her life.
I've actually lost who I was, lost who I am and I'm having to relearn. So, I'm re-learning in a safe space with other people who are unsure of who they are through many different stories or journeys they've been through. I'm remembering why I love what I do. That's why I'm here.

Abby, WYS? Participant
The weekly sessions ran by Hannah have focused on encouraging participants to be vulnerable and honest, to utilise their time working together to build confidence as a community.
I think this space is a safe space to believe and feel vulnerable, and this is not common. No, it's not common and it really requires communication, authenticity and imagination.

Stephanie, WYS? Participant
We did an activity the other week which involved giving them a long piece of string and getting them to wrap it around and, within wrapping it around, you have to give yourself a compliment or something you like about yourself until you get to the end of that string. And the important thing about that exercise is making sure that even if they find it very, very difficult, they get to the end of that string, and they know that they've said 20 things about themselves that they love. It's very easy to say 20 things that we don't like about ourselves as women, but can we say the things that we love about ourselves?

Hannah Drummond, Projects Coordinator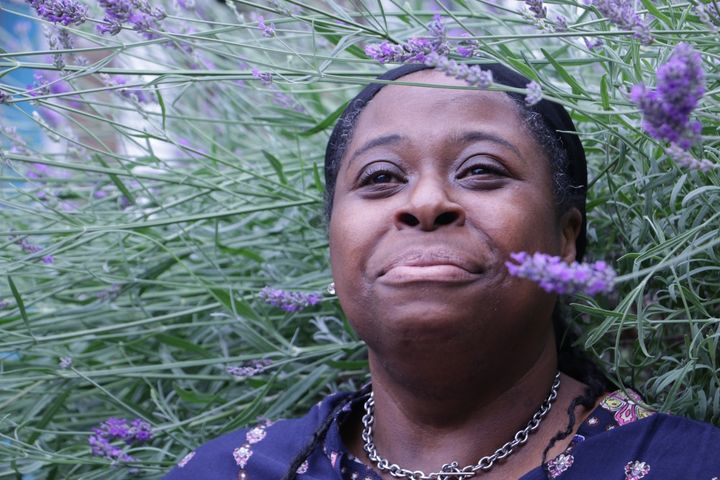 Quite a lot of the women expressed that men have quite big egos, and that trickles down to the idea that if they compliment themselves, then they have a big ego. And in actual fact, that's not the case, loving yourself isn't about having an ego. It's just about appreciating who you are for all of the good bits and the sticky bits

Hannah Drummond, Projects Coordinator
Participant Nattisha joined What's Your Story? in an attempt to boost her confidence and make time for her hobbies on a regular basis.
Everything's been really helpful. It's just, it's allowing me to reflect on my own limitations and also what I want to improve. What's Your Story? helps you to find what you enjoy. So it's mainly reflecting on myself. It's helped with my confidence and just speaking comfortably.

Nattisha, WYS? Participant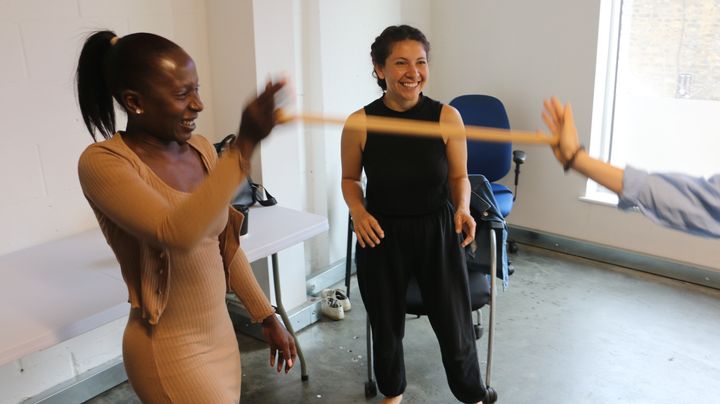 It's been an absolute pleasure to work with these women and they have been very open and willing to do all of the exercises that I've asked them to do. And because of that I've seen people who would come in at the beginning and not have anything nice to say about themselves. Then last week, saying that they felt powerful and confident, and that's like 2 weeks in. I hope that that will continue through the project and then continues into their life wherever they go and whatever they go on to do.

Hannah Drummond, Projects Coordinator
This work clearly could not come at a better time for our What's Your Story? participants, as Abby reflects:
It's a soothing situation to be put in. There's a cup of tea, there's a biscuit. There's friendly faces. Let's just chat. Yeah, discover things about each other because I think through all that lockdown, a lot of us have forgotten how to be curious.

Abby, WYS? Participant
And what about the future of What's Your Story?
For the future of What's Your Story? - we do it regularly and we do it more often! We send it out into different areas of Hackney to start with and then we also send it out into different areas of London. I think it's a really important project and I think there's lots of pockets of communities of women that need the space to be able to voice how they feel and to voice the wonderful things about themselves, because women are wonderful.

Hannah Drummond, Projects Coordinator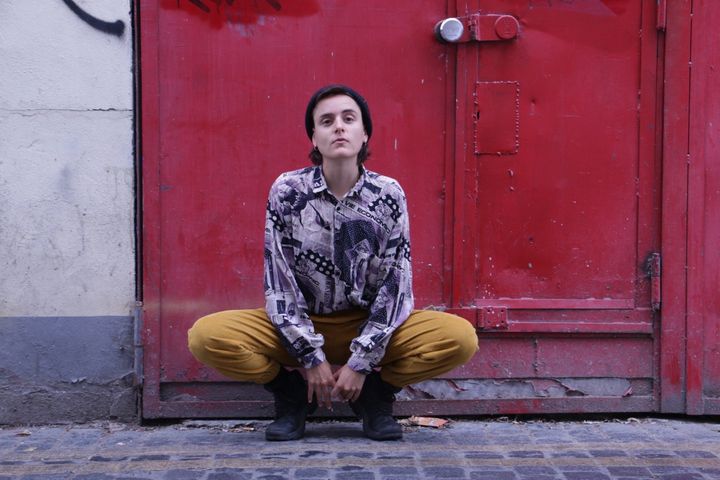 For more information on our Women's Work, check out 'Our Work' on our website, or contact hannah@immediate-theatre.com to get involved.
Listen to Hackney Social Radio
Get more information about Hackney Social Audio
Latest Episode