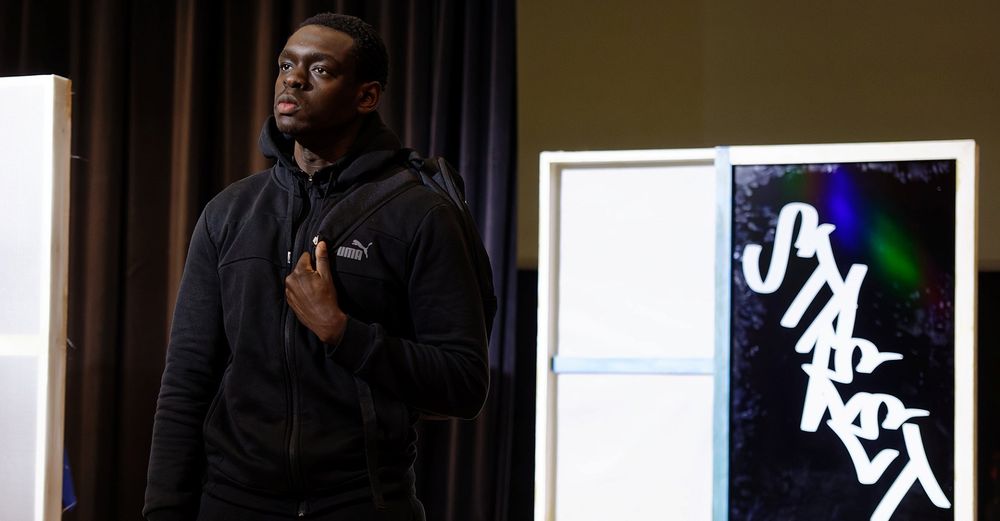 Pressure
Drop
Pressure Drop is a complex drama reflecting the compound challenges experienced by young people growing up in London and across the UK today.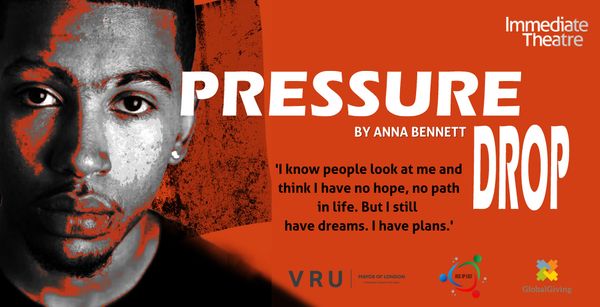 Pressure Drop has been made possible thanks to the generous funding of the Walk in My Shoes campaign and our Patron Idris Elba.
Pressure Drop has been developed by and for young people in London to explore the societal issues that they face, and toured schools in Hackney in November 2022. We then brought Pressure Drop to The Yard Theatre in April of 2023 for a week of performances, post-show discussions and workshops, before its second tour across schools in London.
Quotes from the Writer and Director
In part, this play is about taking responsibility for ourselves and those around us, and the more you can bring this spirit into your rehearsal room, the better. Play games, share stories, and create a safe, playful atmosphere to explore these large, heavy topics which likely will have affected members of your company.

Adam Karim, Director

Through workshops with local youth groups and R&D with Immediate Theatre, we explored young people's aspirations, joys, fears, relationships, and experiences of growing up. I wanted to capture the importance of connection and friendship at that age, whilst tackling some of the serious challenges and issues young people have to navigate.

Anna Bennett, Writer
Pressure Drop Schools Report
Click below to read the latest Schools Report from the November 2022 run of Pressure Drop.
Pressure Drop Schools Report
Cast and Crew
Mya – Mia Thompson-Semackor
Daniel – Yusuf Hofri
Michael – Chadrack Mbuini
Jayden – Bradley Luckett
Writer – Anna Bennett
Director – Adam Karim
Company Manager – Eddie Latter
Design Consultant - Pip Nash*
Scenic Artist - Ross Butler
Lighting Designer - Abi Turner
Movement Director – Matilda O'Grady
Sound Designer – Elliot Popeau-George
Director's Assisstant - Kira Gandolfo
Video Designer – State is Flow
*Adapted from an original design by Erin Guan (Vroom Lab)